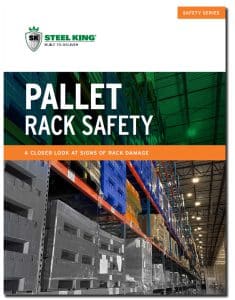 Pallet Rack Safety Guide
Even the best-built pallet rack can sustain damage. When racks are damaged, it can compromise a rack's capacity and put your system at risk.
How does rack damage affect capacity?
Which areas of your facility are most exposed to damage?
What areas should be checked in a rack inspection?
Download this guide to learn what you can do to protect your investment.