Hyundai Powertech Enhances Storage to Accommodate New Product Launch
Posted on Jan 3, 2017
Hyundai Powertech sought to optimize storage at its Georgia manufacturing facility to make room for additional assembly parts required for an 8-speed transmission product launch.  As a main auto parts manufacturer of Hyundai Motor Group, Hyundai Powertech specializes in automotive transmissions.  The company manufacturers a full line of transmission parts, from compact to full-size, that fulfill the needs of more than 600,000 transmissions annually.
However, with limited warehouse space, the double selective upright rack previously used in the area was insufficient to receive the additional parts, according to Yong Kim, the facility's Material Department Assistant Manager.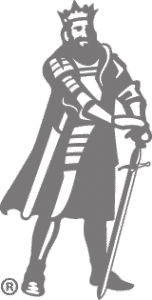 Kim turned to Mathand, a turnkey material handling systems integrator out of Georgia, to resolve the issue. Mathand recommended pushback pallet rack from Steel King Industries, a storage system and pallet rack manufacturer.  Pushback rack offers up to 90 percent more product storage than selective rack.
Unlike static, single-pallet deep selective racks, a dynamic pushback rack system allows storing pallets two to five deep while providing easy access to a variety of different SKUs. Pallets are stored behind each other in a series of nested carts and are loaded from the same side of the system, eliminating separate aisles for each function.  Composed of a stable rack along with a series of inclined carts and rails, when one pallet is pulled, the one behind it rolls forward.
Since every pushback rack system is made to order, custom requirements such as for weak pallet support, non-standard pallet sizes, and other special pallets can be accommodated.
After touring the factory and completing the initial drawings of the new system, an ongoing discussion among the three companies revealed a unique material handling issue that needed to be addressed.
"Our 8-speed transmission parts are heavy and very sensitive," explains Kim. "Most parts are packed in small plastic boxes and stacked on plastic pallets.  The pallets arrive strapped down, but our work process involves us unpacking a portion of the parts and then repacking and racking the rest.  These partially packed pallets are more susceptible to tipping over, so it is important they are properly secured."
As a solution, Mathand recommended a custom, level cart pushback rack configuration, designed to keep the carts and the unstrapped pallets flat and secure.
"We suggested a level pushback cart and a level first pallet position so when the carts are pushed back or ride down the inclined rail slope, the pallets will always remain level," explains Matt Davis, a Mathand Product Specialist involved with the project.
According to Davis, achieving this custom configuration required numerous design iterations in cooperation with Steel King engineers, who provided CAD drawings as needed.
"Instead of the cart following the angle of the rail, the front of the cart is raised, so it is taller in front and shorter in the rear," explains Davis.  "On a flat surface, the cart and pallet would seem to be leaning back, but going downhill on the pushback rails they are completely level.  This design allows the cart to roll down the rails by gravity without it sloping at an angle."
Because Hyundai Powertech placed a priority on safety, Mathand also worked with Steel King to create custom stops on the cart to prevent double loading of pallets onto the cart.
"Now when a forklift operator loads the first pallet position, he cannot set it onto the cart incorrectly at an unsafe angle," says Davis.  "This helps to ensure proper loading and prevents the pallet from potentially tipping over."
For added strength in phase I of the project, SK3000 pallet rack, a rugged bolted rack with structural channel columns, was chosen.  Compared to typical racking, the pallet rack constructed of hot-rolled structural channel column with full horizontal-diagonal bracing offers greater frame strength, durability and cross-sectional area.  All grade-5 hardware provides greater shear strength, and a heavy 7-gauge wrap-around connector plate ensures a square and plumb installation with a tighter connection and greater moment resistance.
According to Davis, four double bays, four levels high, by two deep were constructed for 64 pallet positions of pushback rack in a space constricted area for phase I of the project.  "The pushback rack provides double the storage capacity of selective rack, and four times that of floor storage in the same space," says Davis.
Phase II of the project involves creating another 40 bays of pushback rack to provide enough assembly part storage for Hyundai Powertech's 8-speed transmission product launch.  For safety, this uses the same level pushback cart design, but has three levels, with a carton flow pick system on the bottom and two levels of pushback rack on top.
However, to save cost, the project customized Hyundai Powertech's existing SK2000 selective rack, a boltless, closed tubular upright product.  Compared to open back roll formed columns, the closed tubular uprights are 44 times more torsion/twist resistant, with 250% greater frontal impact resistance and 68% greater side impact resistance.
With Phase II of the project currently underway, Kim is projecting to see significant benefits.
"The 40 bays of pushback rack will provide about 31% more storage than double sided selective rack," says Kim.  "In terms of safety and efficiency, forklift operators will only need to load and unload from one side, instead of two, which minimizes forklift travel and potential collision or rack impact."
"Any warehouse that requires greater storage density should consider pushback rack," concludes Kim.  "Customizing it can help with specialized warehouse applications, such as those handling small, sensitive or heavy products."
Posted in Case studies | Comments Off

on Hyundai Powertech Enhances Storage to Accommodate New Product Launch