The roll-form, closed tube rack for added strength.

Utilize Steel King's Roll-Form, Closed-Tube Rack for Added Strength
Roll-formed steel is a popular and versatile selection for pallet racking due to its lightweight. With today's demand for safe, high performance structures, Steel King's roll-formed racking has become an industry standard. Its boltless design makes it easy to assemble without tools.
Steel King's columns and beams are formed from high-strength American-made steel, continuously welded into closed-back sections, providing exceptional strength and dramatically increased durability compared to other products on the market.
Its boltless design, with auto-engaging safety locks and teardrop connections, makes it easy to install without tools, which can lead to faster install times and less expensive installation.

Steel King's teardrop pallet rack is stronger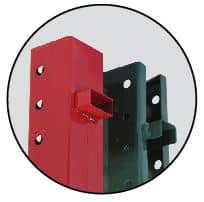 The strength of Steel King's SK2000® closed-back upright frames make our rack safer and more functional than open-back rack. In fact, independent engineering tests have confirmed that, when compared to open-back column, SK2000® pallet racking has:
   250% more front impact strength
   44 times more twist resistance
   68% more side impact resistance
Learn more about the strength of SK2000 here
Columns / Frames are available in multiple sizes and thicknesses.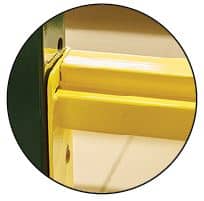 Step Beams are made from the same high-strength closed tubing as the columns and are available in many profiles and lengths.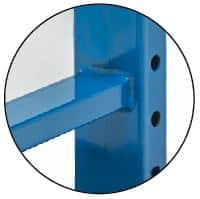 Bracing is secured with full fillet weld that is 4 times more weld than many competitors' racks.
The light weight and strength of SK2000 boltless tubular rack make it an ideal choice for selective rack, gravity flow, pushback and pick modules.
Whether you're warehousing inventory or have special fulfillment requirements, Steel King is always available to help you analyze your pallet racking needs to develop a system that works for you.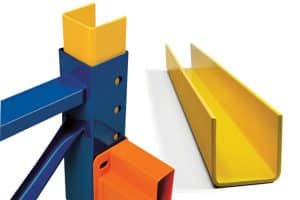 To minimize forklift damage and take durability to the next level, consider factory installed Column Core inserts.
Need rack quickly? Steel King offers more than 200 products in its 48-hour Quick Ship program.

See also: