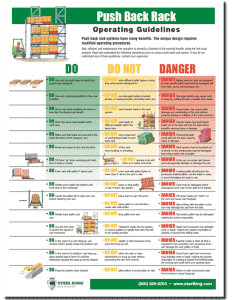 Push Back Rack Operating Guidelines – An On-Site Guide for Safe, Efficient, and Maintenance-Free Operation
Push back rack systems have many benefits, but their unique design requires modified operating procedures. Material handlers using the fork trucks with push back rack systems should read and understand the following instructions prior to using a push back rack system.
Download this guide for safe, efficient, and maintenance-free operation.