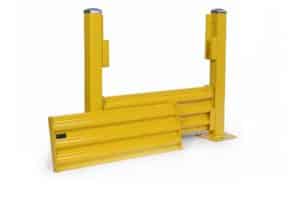 Lift-out / drop-in rails for our guard rail systems provide protection for your equipment, while still affording easy access when needed – an ideal solution for access to machine control panels, electrical panels or maintenance tasks.
Lift-out rails are available for both Steel Guard® and Armor Guard® rail systems.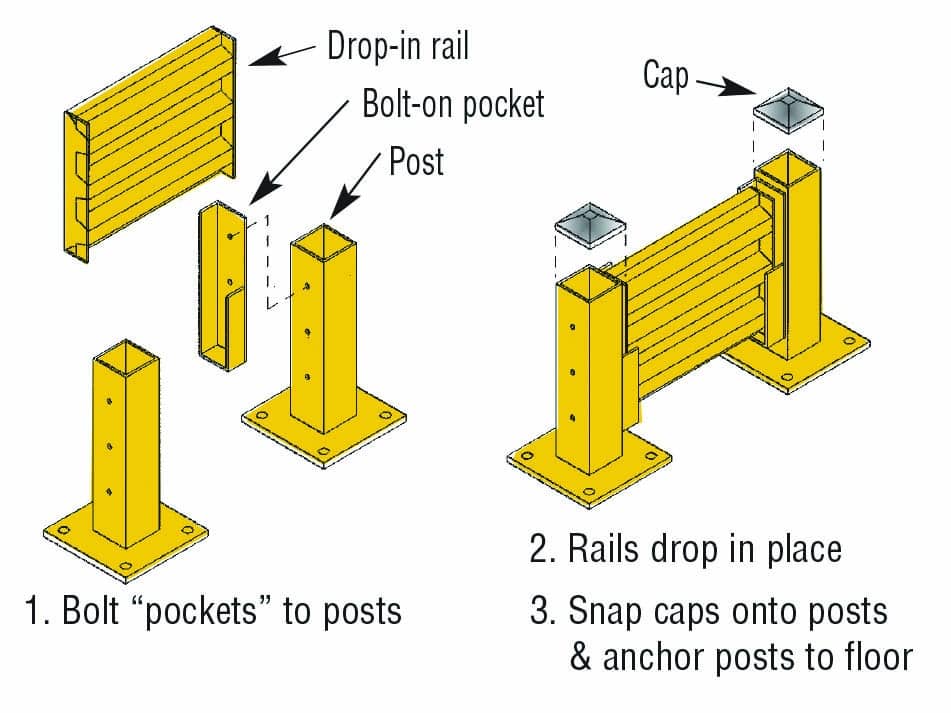 Please note that standard guard rails cannot convert to lift-out rails. Lift-out rails are slightly shorter to accommodate the rail support saddles.