Meet Steel King's new addition to their extensive industrial steel container line. The NEW Steel King Scrap Hopper boasts beefy, corrugated steel sides, making it a rugged and durable sidekick at any workstation for removal of non-liquid waste products.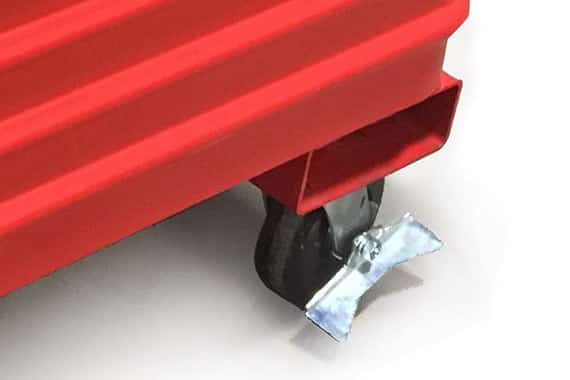 Heavy-duty swivel casters and push handle make it a breeze to maneuver, while the fork tubes make dumping quick and easy.
Standard product is not meant for use with liquid products. See OPTIONS below for use with liquid.
4000 lb. capacity
2-way entry tubes; fully rotatable
Available in two standard sizes:
32″ x 40″ x 24″
40″ x 48″ x 24″
Available in 4 standard colors: vista green, precaution blue, poppy and yellow